This post is all about macros snacks.
Are you looking for the best snacks to hit macros by the end of the day each day? If so, this post has you covered!
Personally, I'm all about hitting my protein goal each day (without going over on fats and carbs, of course!) but what I don't like is having to prepare complicated recipes or make a ton of stuff ahead of time…
So, in this post, I'm going to share quick and easy macro friendly snacks recipes you can prepare at home, as well as healthy macro friendly snacks you can buy at the grocery store/online!
I'm certain these options are going to make your life SO much easier when it comes to hitting your macros.☺️
Enjoy this post about macros snacks.
This post contains affiliate links. You can read our full disclaimer here.
Best Macros Snacks
Best High Protein Snacks for Macros
1. STRAWBERRY BANANA PROTEIN SMOOTHIE
In a blender, add one scoop of 1st Phorm Level-1 "Strawberry Milkshake" protein powder with 1/2 a banana, a cup of unsweetened vanilla almond milk, and ice!
cals: 223 | protein: 26 g. | carbs: 21 g. | fats: 5 g.
2. NONFAT COTTAGE CHEESE WITH BERRIES
This is one of the easiest macros protein snacks ever and is FULL of protein, probiotics, and nutrients! Use 1 cup nonfat cottage cheese and 1/2 a cup of the berries of your choice. If you'd like to add additional carbs, drizzle some honey on top.
cals: 184 | protein: 22 g. | carbs: 22 g. | fats: 1 g. 
3. TURKEY CHEESE ROLL-UP
These are the perfect pop-in-your-mouth mini sandwiches to keep in the fridge any time you want a quick snack! (This recipe will make 4 roll-ups.) Inside 1 Mission Carb-Balance Whole Wheat Tortilla you'll lay lettuce, 3 oz. organic deli turkey, and 1/4 cup cheese of your choice.
Roll it up, then slice into 4 mini sammies!
cals: 340 | protein: 36 g. | carbs: 18 g. | fats: 18 g. (for all 4 sammies)
4. HARD BOILED EGGS
Pro tip: Sprinkle a bit of sea salt on top to make them even more tasty! This is also one of the simplest snacks for fat macros without adding additional carbs, if you need to fill in some fat as well.
Need more macros? Just make additional eggs!
cals: 72 | protein: 6 g. | carbs: 0 g. | fats: 5 g. (for one egg)
5. A HOT CUP OF BONE BROTH
Bone broth is one of the easiest protein macro snacks because you literally just pour it into a mug, heat it in the microwave, and enjoy! And it's pretty much pure protein!
cals: 40 | protein: 9 g. | carbs: 0 g. | fats: 0.5 g. 
6. ROASTED AND SALTED PEPITAS
These pepitas from Walmart are the perfect macro diet snacks if you want something super easy and salty! The macros below are for 1/4 cup.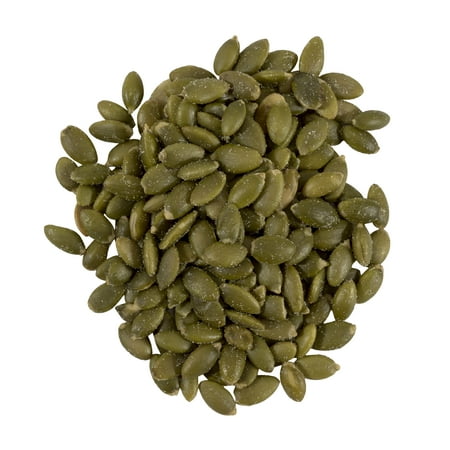 cals: 170 | protein: 9 g. | carbs: 3 g. | fats: 15 g. 
7. LOW MOISTURE, PART SKIM STRING CHEESE
If you're a dairy lover, this is for you! String cheese is also the perfect on-the-go snack for when you're rushing out the door!
cals: 80 | protein: 7 g. | carbs: 1 g. | fats: 6 g. 
Best High Carb Snacks for Macros
8. RXBAR PROTEIN BARS
These protein bars are tasty and are made with minimal ingredients, so you can rest assured you're eating whole foods!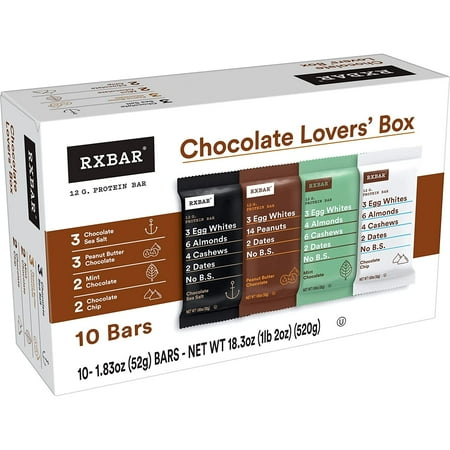 cals: 210 | protein: 12 g. | carbs: 24 g. | fats: 7 g. 
9. YOGURT PARFAIT
This is the tastiest macros snack that I look forward to EVERY day! It's 150 g. of Oikos Triple Zero yogurt, topped with 1/4 cup Love Crunch granola, and 40 g. berries of your choice!
It's also one of the simplest macros carb snacks, and you can easily add additional carbs by adding more granola or drizzling some raw organic honey on top!

cals: 263 | protein: 17 g. | carbs: 36 g. | fats: 6 g. 
10. BANANA PEANUT BUTTER WHEAT TOAST
You can make this in about .5 seconds, it's tasty, and full of healthy protein, carbs, and fats. All you need is 2 slices of whole wheat toasted bread, 2 tbsp. organic peanut butter, and 1/2 a banana.
*Pro tip: sprinkle a little cinnamon on top for added flavor and an easy metabolism boost!
cals: 433 | protein: 17 g. | carbs: 56 | fat: 19 (Or use only 1 piece of toast to bring down to: cals: 333 | protein: 13 g. | carbs: 37 g. | fat: 18 g.)
11. PEACHES AND WHIPPED CREAM
When you make this, definitely use a fresh whole peach, rather than canned peaches that have preservatives on them. The macros below are for 147 g. of peaches and a spray of whip cream.
cals: 53 | protein: 1 g. | carbs: 15 | fat: 1
Best Macro Friendly Late Night Snacks
12. TUNA AND CRACKERS
In the mood for something salty and crunchy? Grab yourself a sleeve of whole wheat crackers, whip open a can of wild tuna fish, and dollop it on top! The macros below are for 3 oz. of tuna with 6 crackers.
cals: 240 | protein: 23 g. | carbs: 18 g. | fats: 8.5 g. 
13. CHOCOLATE PEANUT BUTTER PROTEIN PUDDING
I recommend this to ALL of my nutrition clients to end the night with a tasty treat, and I always hear them say it's one of their favorite snacks to hit macros. It's SO easy to make…
In a bowl, mix:
Let stand in the refrigerator until it's a pudding-like consistency!
You may also drizzle a little peanut butter on top (macros not included below.)
cals: 239 | protein: 33 g. | carbs: 11 g. | fats: 6 g. 
14. ROASTED CHICKPEAS
These chickpeas are perfect if you're craving a little something salty at night time. And they have tons of health benefits, including being a great source of fiber!
cals: 120 | protein: 6 g. | carbs: 15 g. | fats: 6 g. 
15. PREMIER PROTEIN SHAKE
At the end of the day, if you're just needing something insanely quick and easy to get a large amount of protein in… This is a super simple way to do it! These Premier Protein shakes are SO tasty and come in so many different flavors.
Definitely one of the best snacks when counting macros.
cals: 160 | protein: 30 g. | carbs: 5 g. | fats: 3 g.  
Also check out these clean eating staples and these healthy sweet snacks for more tasty macro friendly snack options!
Macros Q&A
What are examples of macros food?
When someone refers to "macros foods" or "macros snacks," they're simply referring to foods that fit into their daily macronutrient needs! Here is our FREE Macro Cheat Sheet you can download or print to take the guess work out!
The three main macronutrients are: carbs, fats, and protein.
Carbs are found in many foods, but are higher in foods like breads, pastas, and starchy vegetables (like potatoes.)
Fat is found primarily in animal products, especially dairy, as well as nuts.
And protein is found in a TON of different sources. — We have an entire list of protein sources here, and it includes options for any diet!
What is the best macro split for fat loss?
Typically, a great macro percentage for weight loss is as follows:
35% protein, 35% carbs, and 30% fat.
This ensures that you're getting the protein you need to build muscle (which also helps to burn fat), as well as the carbs necessary to fuel your workouts.
Will I still lose weight if I go over my macros?
Unless you've burned more calories than you've taken in, you will not lose body fat. Fat loss is all about calories in vs. calories out. Therefore, if you go over your daily calorie count, but are exercising the same amount, you will not lose body fat.
This post was all about macros snacks.